AmCham Georgia Annual Report 2013

International Medical Support
Services (IMSS)
Corporate A Member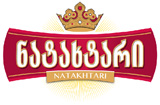 Efes Brewery in Georgia
- JSC Lomisi
Corporate B Member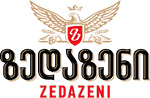 Georgian Beer Company JSC
Corporate B Member



IGroup
Corporate B Member



Noblet Media Ltd.
Corporate B Member




Ms. Denman, Amy
Individual Member




Ms. Kelleher, Laurie
Visiting Member

BP Exploration (Caspian Sea) Ltd.



Exxon Azerbaijan Ltd.



PricewaterhouseCoopers



TBSC Consulting



UGT


AmCham Members Only Luncheon Meeting
Wednesday, February 25, 2015
AmCham Georgia hosted Political scientist and the President of the Georgian Foundation for Strategic and International Studies Dr. Alexander Rondeli at the monthly luncheon at the Radisson Blu on February 25. In his speech Dr Rondeli stressed the geographical significance of Georgia and its complicated relations in the region. He also reviewed the current situation in Ukraine and noted that President Putin still tries to strengthen his areas of influence, viewing former Soviet republics like Georgia as an integral part of Russia's future as a major international power.
AmCham Board members meet former Prime Minister Bidzina Ivanishvili
Thursday, February 12, 2015
On 12th February, the board of AmCham met with former Prime Minister Bidzina Ivanishvili to discuss challenges and opportunities related to strengthening Georgia's investment climate.

Meeting participants discussed a range of themes. As the former Prime Minister, a successful businessman and founder of the Georgian Dream Coalition, board members were particularly interested to hear Mr. Ivanishvili's thoughts on the interaction of business and government in Georgia.
AmCham Business Roundtable
Wednesday, February 11, 2015
AmCham hosted a regular business roundtable meeting with US Ambassador to Georgia Richard Norland at Radisson Blu Iveria Hotel on February 11. The meeting was attended by more than 70 AmCham member company representatives who engaged in a lively discussion with the Ambassador. Ambassador Norland provided members with an Embassy perspective on local and international issues of importance including the development of trade and energy links along the New Silk Road and currency and remittance fluctuations. Ambassador Norland also highlighted the ongoing trade dialogue between US and Georgia and US development programs in Georgia.
AmCham hosts The President of the Nation Bank of Georgia Giorgi Kadagidze at the Members Only Luncheon
Tuesday, January 27, 2015
In his address to the AmCham business community, President of National Bank Giorgi Kadagidze provided an overview of the Georgian macroeconomic environment and also explained the reasons behind the Georgian Lari's recent depreciation. He also explained why defending the short term currency movement was unjustified and, suggested a short, medium and long-term strategy for Georgian economic growth in the future. Mr Kadagidze argued that improvements in skills are central to Georgian growth in the future.
CLT Committee Meeting
Wednesday, January 21, 2015
On 21th January CLT Committee members held meeting to discuss several issues. Recently the legal co-chair of CLT committee has been changed. Ted Jonas, the country partner of DLA Piper, has step down and Lasha Gogiberidze from BGI Legal has been selected for the position. On the position of legal deputy chair, previously held by Lasha, Avto Svanidze from DLA Piper was approved by the members.
CanArgo's Cliff Isaak teaches AmCham young leaders how to nail their next job interview
Friday, December 12, 2014
CanArgo Georgia's Chief Administrative Officer Cliff Isaak shared job interview strategies and tips with AmCham Youth Leadership Program participants to help them nail their next job interview at his workshop on The Art of the Interview on December 12.
Joint Meeting of AmCham HR and CSR Committees
Tuesday, December 09, 2014
AmCham HR & Education and CSR committees jointly hosted representatives of the Ministry of Education of Georgia and the National Center for Education Enhancement to learn about the government initiative to implement inclusive education in VET system and to develop TVET qualifications.
AmCham & US Embassy Cocktail Reception
Ambassador Norland hosts AmCham members
Monday, December 08, 2014
U.S. Ambassador to Georgia Richard Norland hosted appreciation cocktail reception for AmCham members on December 8 in his residence. The reception was attended by more than 120 AmCham member company representatives and guests who were addressed by the Ambassador and AmCham's acting President Michael Cowgill who summarized the year and thanked committee members for their hard work and enthusiasm.
AmCham President attends US Chamber's MECC dinner with U.S. Secretary of State John Kerry
Monday, December 08, 2014
AmCham President Sarah Williamson is currently in Washington D.C. to represent AmCham Georgia at the US Chamber hosted Middle East Commercial Center Leadership Forum (December 8-9). The Forum will unite business leaders, Ambassadors and U.S. policy makers to address the most critical forces shaping business and economic growth in the greater Middle East Region. Ms. Williamson will have a chance to attend a dinner with U.S. Secretary of State John Kerry on December 8. At the forum, Ms. Williamson will stress the strategic role Georgia plays in the East West corridor and inform US government and business leaders of the continued importance of remaining highly engaged and active in Georgia.
NCDR's Giorgi Chaladze Speaks with Students on ADR Strategies
Tuesday, December 02, 2014
"There are three apology strategies: strategic apology, compulsory or mechanical apology and real/genuine apology," told Giorgi Chaladze, Founder of the National Center for Dispute Resolution to AmCham Youth Leadership Program participants on December 2 at his session on Conflict Psychology and Alternative Dispute Resolution.
Ministry of Economy, AmCham Tourism Committee discuss tourism university, new plans
Tuesday, December 02, 2014
The Georgian National Tourism Agency (GNTA) has a new director and a new agenda, including plans to build a convention center, open a tourism university and secure CNN advertising about Georgia in Eastern Europe and the wider, global audience.
AmCham Business Roundtable
IMF's Azim Sadikov Presents Regional Economic Outlook to AmCham Membership
Friday, November 28, 2014
Growth in Georgia is expected to reach 5 percent in 2014-15, according to Azim Sadikov, IMF Resident Representative in Georgia who presented the IMF's latest Regional Economic Outlook to the AmCham membership on November 28 at Sheraton Hotel.
GAU's President Michael Cowgill Speaks with Students on Business Communications
Thursday, November 20, 2014
AmCham Tourism committee to engage in drafting of National Tourism Strategy
Thursday, November 20, 2014
Grant Thornton's Nelson Petrosyan Speaks with Students on Consultative Selling
Friday, November 14, 2014
AMCHAM EVENTS



AmCham Business Roundtable at Tbilisi Marriott. For details please contact AmCham office

OTHER EVENTS



QSI is Celebrating its 20th School Year



PwC GE Academy new training announcements for 2015