AmCham Georgia Annual Report 2013

Air Astana Airlines JSC
Corporate B Member



Geomill LLC
Corporate B Member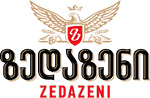 Georgian Beer Company JSC
Corporate B Member



ILF Beratende Ingenieure ZT Gmbh Branch in Georgia
Corporate B Member



Noblet Media Ltd.
Corporate B Member



Resolution Insurance Brokers, Georgia LLC
Corporate B Member




Ms. Keerbs, Andrea
Individual Member



BP Exploration (Caspian Sea) Ltd.



Exxon Azerbaijan Ltd.



PricewaterhouseCoopers



TBSC Consulting



UGT


On November 27th, a set of amendments to the law of Georgia on Aliens and Stateless persons entered in force. According to the amendments, aliens staying in Georgia will enjoy the preferential terms for obtaining residence permit and immigration visa during transitional period.

For more information please see the summaries on following links: state commission on migration page and PwC Georgia Times. AmCham provides you with this summary for information purposes – and it should not take the place of professional legal advice. View the full amendments in Georgian.
CanArgo's Cliff Isaak teaches AmCham young leaders how to nail their next job interview
Friday, December 12, 2014
CanArgo Georgia's Chief Administrative Officer Cliff Isaak shared job interview strategies and tips with AmCham Youth Leadership Program participants to help them nail their next job interview at his workshop on The Art of the Interview on December 12.
Joint Meeting of AmCham HR and CSR Committees
Tuesday, December 09, 2014
AmCham HR & Education and CSR committees jointly hosted representatives of the Ministry of Education of Georgia and the National Center for Education Enhancement to learn about the government initiative to implement inclusive education in VET system and to develop TVET qualifications.
AmCham & US Embassy Cocktail Reception
Ambassador Norland hosts AmCham members
Monday, December 08, 2014
U.S. Ambassador to Georgia Richard Norland hosted appreciation cocktail reception for AmCham members on December 8 in his residence. The reception was attended by more than 120 AmCham member company representatives and guests who were addressed by the Ambassador and AmCham's acting President Michael Cowgill who summarized the year and thanked committee members for their hard work and enthusiasm.
AmCham President attends US Chamber's MECC dinner with U.S. Secretary of State John Kerry
Monday, December 08, 2014
AmCham President Sarah Williamson is currently in Washington D.C. to represent AmCham Georgia at the US Chamber hosted Middle East Commercial Center Leadership Forum (December 8-9). The Forum will unite business leaders, Ambassadors and U.S. policy makers to address the most critical forces shaping business and economic growth in the greater Middle East Region. Ms. Williamson will have a chance to attend a dinner with U.S. Secretary of State John Kerry on December 8. At the forum, Ms. Williamson will stress the strategic role Georgia plays in the East West corridor and inform US government and business leaders of the continued importance of remaining highly engaged and active in Georgia.
NCDR's Giorgi Chaladze Speaks with Students on ADR Strategies
Tuesday, December 02, 2014
"There are three apology strategies: strategic apology, compulsory or mechanical apology and real/genuine apology," told Giorgi Chaladze, Founder of the National Center for Dispute Resolution to AmCham Youth Leadership Program participants on December 2 at his session on Conflict Psychology and Alternative Dispute Resolution.
Ministry of Economy, AmCham Tourism Committee discuss tourism university, new plans
Tuesday, December 02, 2014
The Georgian National Tourism Agency (GNTA) has a new director and a new agenda, including plans to build a convention center, open a tourism university and secure CNN advertising about Georgia in Eastern Europe and the wider, global audience.
AmCham Business Roundtable
IMF's Azim Sadikov Presents Regional Economic Outlook to AmCham Membership
Friday, November 28, 2014
Growth in Georgia is expected to reach 5 percent in 2014-15, according to Azim Sadikov, IMF Resident Representative in Georgia who presented the IMF's latest Regional Economic Outlook to the AmCham membership on November 28 at Sheraton Hotel.
GAU's President Michael Cowgill Speaks with Students on Business Communications
Thursday, November 20, 2014
"Don't communicate by email anything that you don't want to see on the front page of the newspaper the next day. Write in email what you would write on a postcard," told GAU's President Michael Cowgill to AmCham Youth Leadership Program participants on November 20 at the Business Communication workshop.
AmCham Tourism committee to engage in drafting of National Tourism Strategy
Thursday, November 20, 2014
AmCham Tourism Committee was invited to engage in the development of the national tourism strategy that the World Bank, Ministry of Economy and Sustainable Development of Georgia, and Georgian National Tourism Administration (GNTA) are working on that will be finalized in spring of 2015.
Grant Thornton's Nelson Petrosyan Speaks with Students on Consultative Selling
Friday, November 14, 2014
Grant Thornton's Country Managing Partner Nelson Petrosyan shared best practices in Consultative Selling to future business leaders who are participants of the AmCham Youth Leadership Program on November 14.
AmCham networking Happy Hour in Tiffany Bar, Hotel Riverside
Friday, November 14, 2014
On November 14 AmCham member company Riverside Hotel hosted AmCham Networking Happy Hour at their newly opened Tiffany Bar. The happy hour was attended by more than 60 business people. In addition to socializing guests enjoyed signature cocktail of the Tiffany Bar and delicious canapés.
AmCham participates in OSCD's Expert Seminar on Business Integrity
Thursday, November 13, 2014
AmCham Georgia was represented at the OSCD's first anti-corruption network (ACN) expert seminar on business integrity that took place on November 10-12 in Istanbul. The seminar aimed to provide a forum for mutual learning and sharing of good practice on business integrity by discussing the role of the government, business associations and companies in promoting business integrity, as well as the potential for collective actions for business integrity in the ACN region.
AmCham Georgia and EUGBC hosts Regulatory Impact Assessment Workshop
Tuesday, November 11, 2014
AmCham Agri-business Committee Meeting
Tuesday, November 04, 2014
Deloitte's John Robinson trains students on presentation skills
Friday, October 31, 2014
AMCHAM EVENTS



Latest Investor.ge issue released



AmCham Youth Leadership Program session on Megatrends with PwC's Robin McCone

OTHER EVENTS



Tiffany Bar is pleased to announce New Year's Party on 31st of December



PwC GE Academy new training announcements for 2015